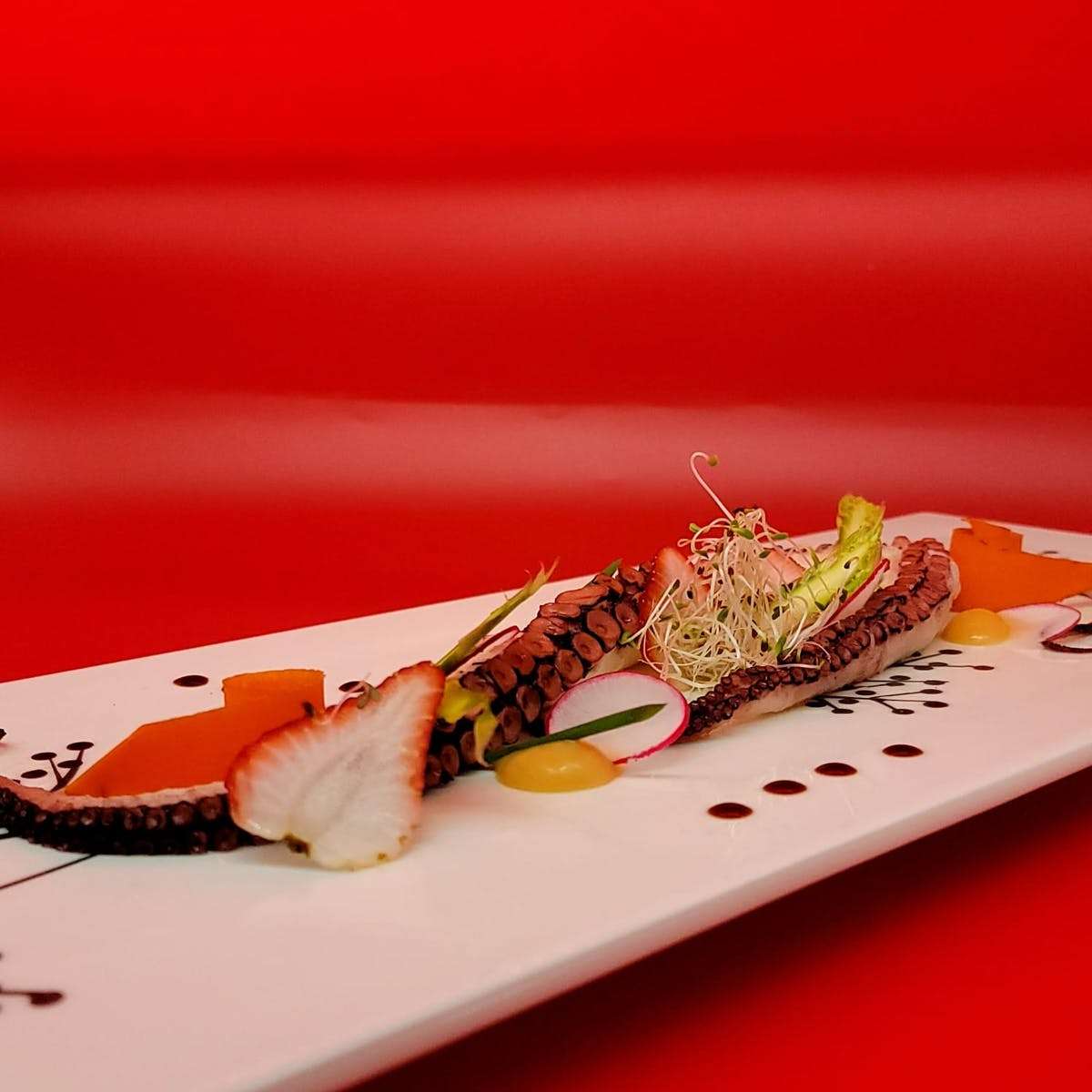 Symphony of the Sea Recipe
Symphony of the Sea Recipe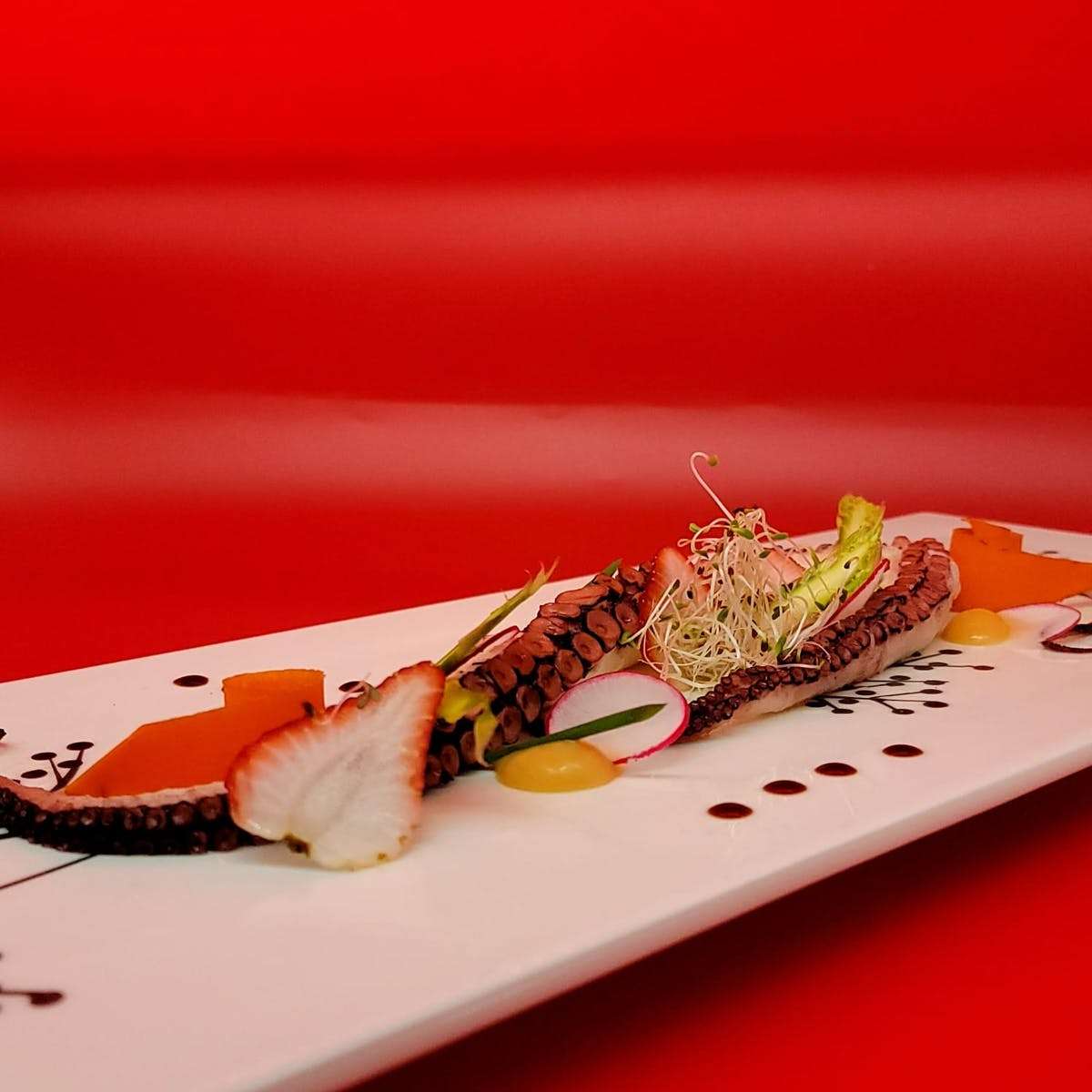 Download Recipe
Ingredients
1 pc octopus (4lbs)
1 carrot
1 celery stem
1 lemon
2 garlic cloves (minced)
1 medium-big onion
2 asparagus stems
A pinch of microgreens or bean sprout
2 radishes
1 cup of olive oil
4-6 basil leaves
2 oranges
1 lime
Salt
Black pepper
Water
2 cups of red wine
Directions
For this delicious recipe, start with cutting the onion, carrot, and celery in 1-inch slices. You'll also want to cut the lemon in half.
Fill a stockpot with water to within a couple inches of the rim and add the cleaned octopus, onion, carrots, and celery slices. Add the red wine, the juice of half a lemon as well as the lemon skin. Turn the stove on and bring the water to boil over medium-high heat and leave it to cook for 50 minutes, making sure to check the pot once every 10-15 minutes to check the water level. Once the 50 minutes have passed, turn the stove off and let the pot cool off for 20-25 minutes. Once cooled off, remove the octopus from the pot.
Proceed with cleaning the octopus by removing its head and peeling the skin. Place the octopus' legs on a clean plate and let it rest in the fridge.
Octopus Sauce Recipe
For the special sauce you need to finely slice the basil in thin and small pieces. Transfer it to a bowl and mix with 3-4 tbsps of olive oil, salt, minced garlic, and black pepper. Add the sauce to the peeled octopus' legs and place it again the fridge.
Plating
Choosing your favorite plating dish. Finely slice the radish and asparagus. Then place them in a cold-water bath. Place the octopus in the center of the plate, and add the slices of radish, asparagus, and microgreens. Add a drizzle of the sauce on top of the octopus and enjoy!
Note: To make the plating more unique add thin slices of strawberry throughout your dish.